Cd1 Electric Winch Hoist Machinery Engines Wire Rope 30-100m 1t 2t 3t 5t 380v
Product Detail
Information
Product Tags
CD1 type wire rope electric hoist is a kind of light and small lifting equipment. It can be installed on a variety of cranes such as single beam lifting, bridge lifting, gantry crane and cantilever crane. With slight changes, it can also be used as a winch. The lifting speed of CD1 type electric hoist is constant, which can meet the use requirements of general occasions. It is suitable for factories, mines, ports, warehouses, freight yards Use of shops and other venues
1. Safe, reliable and durable,
2. Stable rotation, high efficiency and labor saving.
3. Double pawls and double guide wheels.
4. Thick chain, high safety factor and long service life.
Model
1T
2T
3T
5T
Usage method
single rope
double rope
single rope
double rope
single rope
double rope
single rope
double rope
Rated voltage
380V
380V
380V
380V
Rated power
1500W
3000W
4500W
7500W
Rated load
500KG
1000KG
1000KG
2000KG
1500KG
3000KG
2500KG
5000KG
Lifting speed
16m/min
8m/min
16m/min
8m/min
16m/min
8m/min
16m/min
8m/min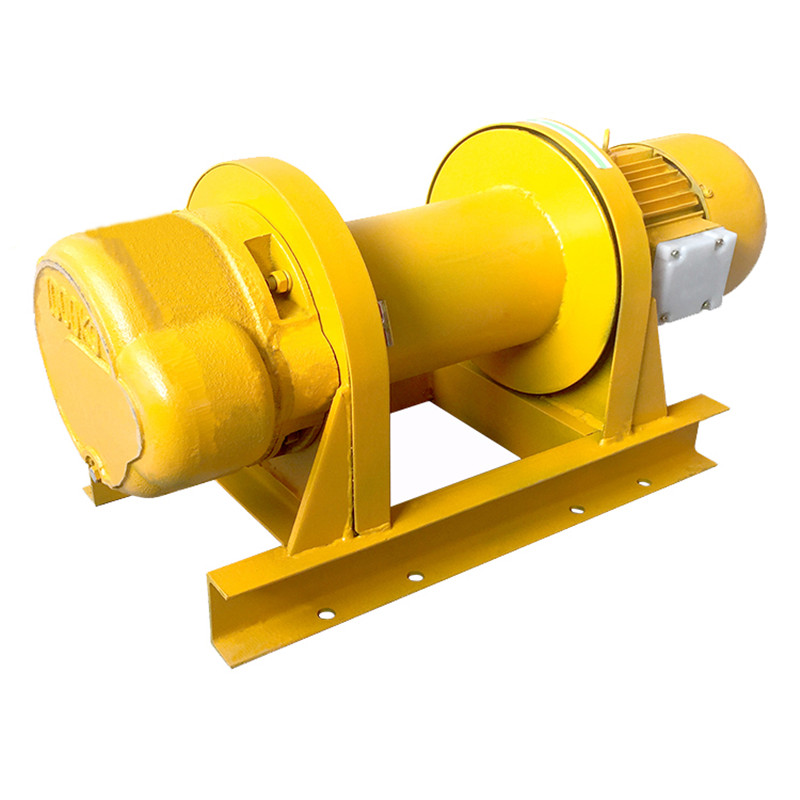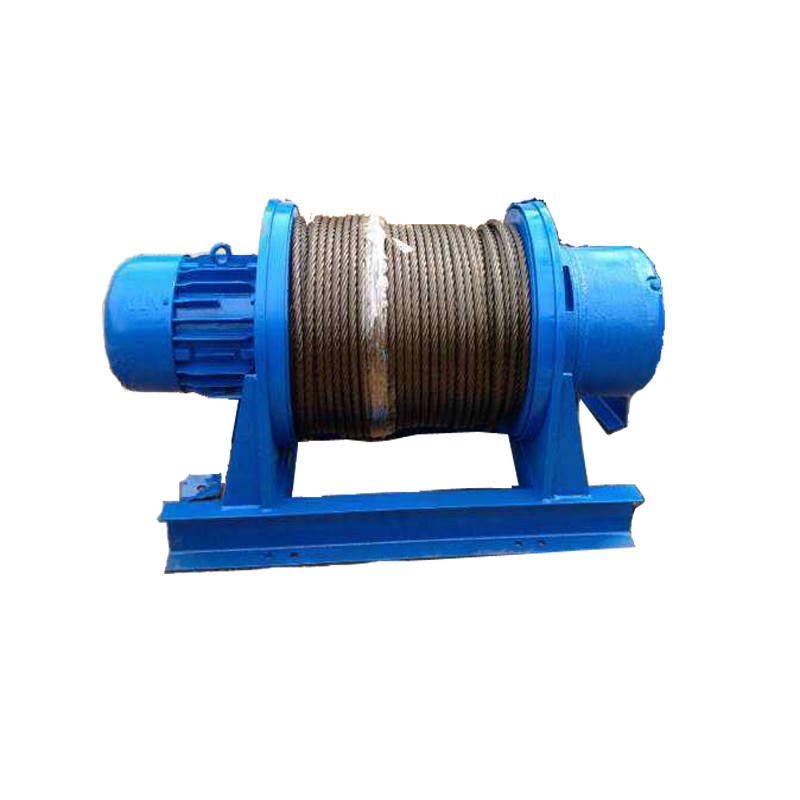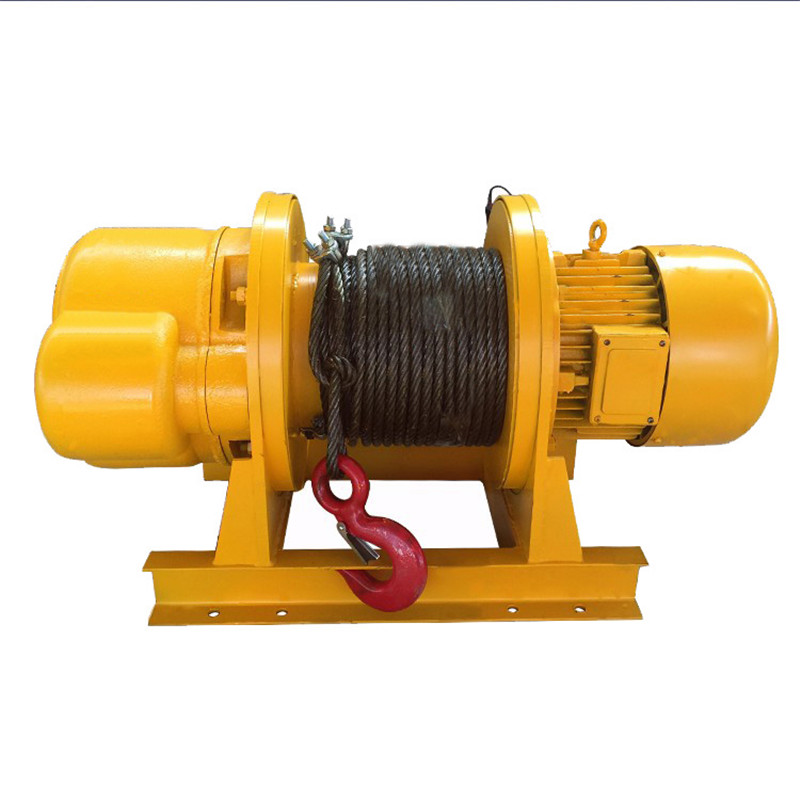 The winch can convert electric energy into mechanical energy through the operation of the motor, that is, the rotor of the motor rotates and outputs, and then drives the drum to rotate after deceleration through the V-belt, shaft and gear.
The drum winds the steel wire rope and passes through the pulley block to make the crane hook lift or drop the load, convert the mechanical energy into mechanical work, and complete the vertical transportation, loading and unloading of the load.
The electric hoist is composed of motor, coupling, brake, gearbox and drum, which are jointly installed on the frame. When the lifting height and loading and unloading capacity are large and the work is busy, it is required to have good speed regulation performance, especially the empty hook can drop quickly. For the materials installed in place or sensitive, it shall be able to drop at the fretting speed.
The winch is characterized by high versatility, compact structure, small volume, light weight, heavy lifting and convenient use and transfer. The scope of application is widely used in the lifting or horizontal dragging of materials in construction, hydraulic engineering, forestry, mining, wharf, etc. it can also be used as the supporting equipment of modern electric control automatic operation line.
1. What about the payment term&price term?
As usual, we accept T/T, credit card, LC, Western Union as the payment term, and the price term, FOB&CIF&CFR&DDP etc are ok.
2. What's the delivery time?
Usually, we will delivery the goods within 5-18 working days, but this is aim at 1-10pcs products, if you give more quantity, it just depends.
3. Are we a manufacturer&factory or trading Company?
Hebei Jinteng Hoisting Machinery Manufacturing Co., Ltd is a manufacturer in Hebei, China, we have specialized in crane&hoist over 20 years, our high quality products are welcomed in many countries.
---
Previous:
Manual forklift electric small truck hydraulic stacker lifting crane Manual Pallet Stacker forklift 2000kg for sale
Next:
Chain block hoist manual portable mini chain hoist 1t 2T 3T 5T chain pulley block mechanical hoisting equipment
---