Tirfors Wire Rope Pulling Hoist Tractor Aluminium Hand Winch Wire Rope Hoist Hand hoist Wrench mechanical 800kg-20m
Product Detail
Information
Product Tags
1. Adjustable handle for easy operation
2. Backward lever & Forward lever Placed in tandem providing a slim design and assuring power transfer along the center.
3. Spare shear pins Two spare shear pins located in the carrying handle.
4. Built-in shearing pin Prevent overload. It functions at approx. 50% overload and the pins can be replaced without removing the load.
5. Anchor bolt Offers numerous and versatile connection possibilities with load hooks, sling ropes and sling chains.
6. Stamped serial number for easy identification
7. High strength cast aluminium alloy body Light weight, simple to operate. Smooth contour design with large, flat bottom surface for increased stability in horizontal as well vertical working position.
8. Galvanized steel wire rope mounted on a reel Every rope is operationally tested to 150% of the rated capacity and issued with an individual test certificate.
9. Rope clamp system Easily disengaged with a lever allowing smooth installation of the wire rope.
Light, powerful, easy to move and to use, these machines make it possible to solve the numerous pulling and lifting problems in a practical and safe manner.
1.Wire Rope Pulling Hoist is a kind of small type hand-operated hoister, it's compact in structure, small in size, light in weight, has a longer operating life, less power expenditure and considerably less rope wear.
2.It is operated in accordance with lever principle by the means of pulling the forward handle or the backward handle manually to make it move to finish three performanc- es such as lifting, pulling and ten- sioning with less manual force to obtain the load of more tonnage.
3.It's widely used in construction sites, laying of large pipes, installation and adjustments of machines, loading and unloading heavy and bulky goods, tensioning cables, heaping of forest products, obstacles removing etc.
Model
0.8 Tons
1.6 Tons
3.2 Tons
5.4 Tons
Rated loading(kg)
800
1600
3200
5400
Rated forward hand pull (N)
343
400
441
745
Rated travel(mm)
≥52
≥55
≥28
≥30
Wire rope dia(mm)
8.3
11
16
20
Wire rope length(mm)
20m, 25m
20m, 25m
20m, 25m
20m, 25m
Gross weight(kg)
15
28
50
110
SIZE (mm)
A
277
400
660
700
C
65
110
160
200
F
133
200
230
310
G
46
60
73
150
H
235
280
330
390
L
434
550
680
1110
M
64
120
140
150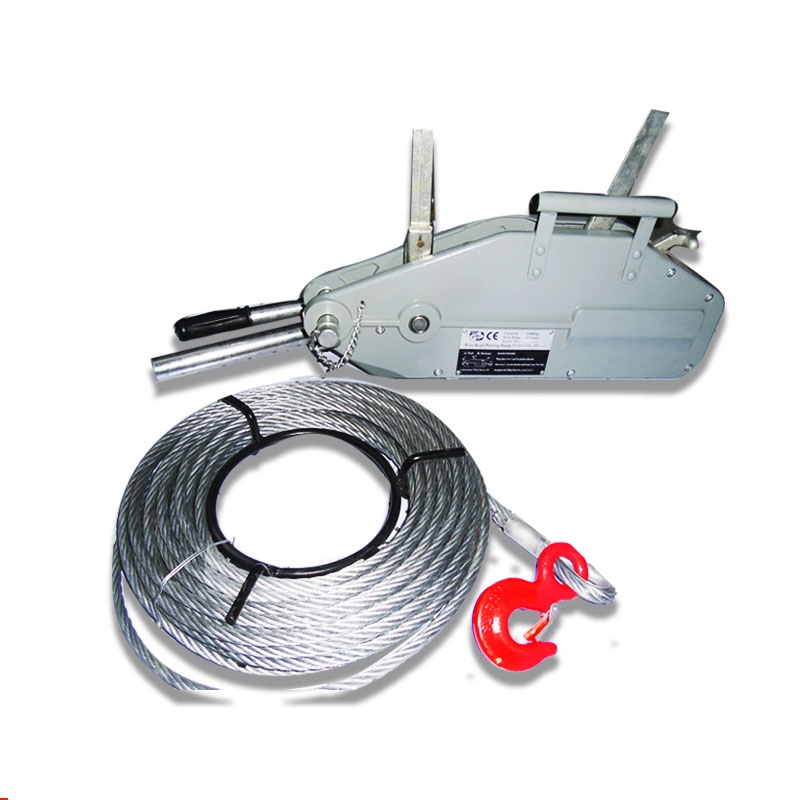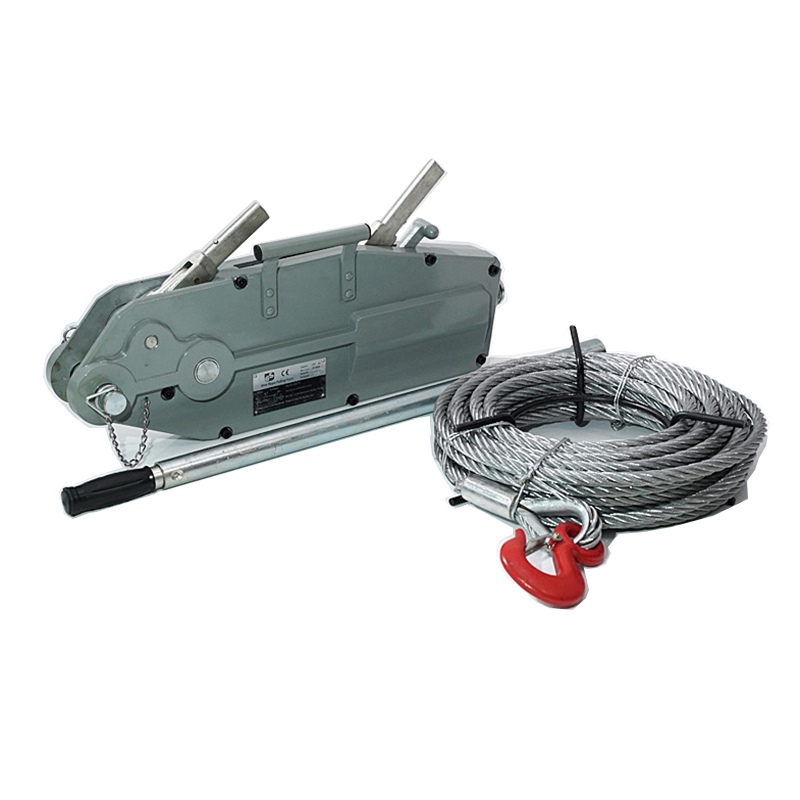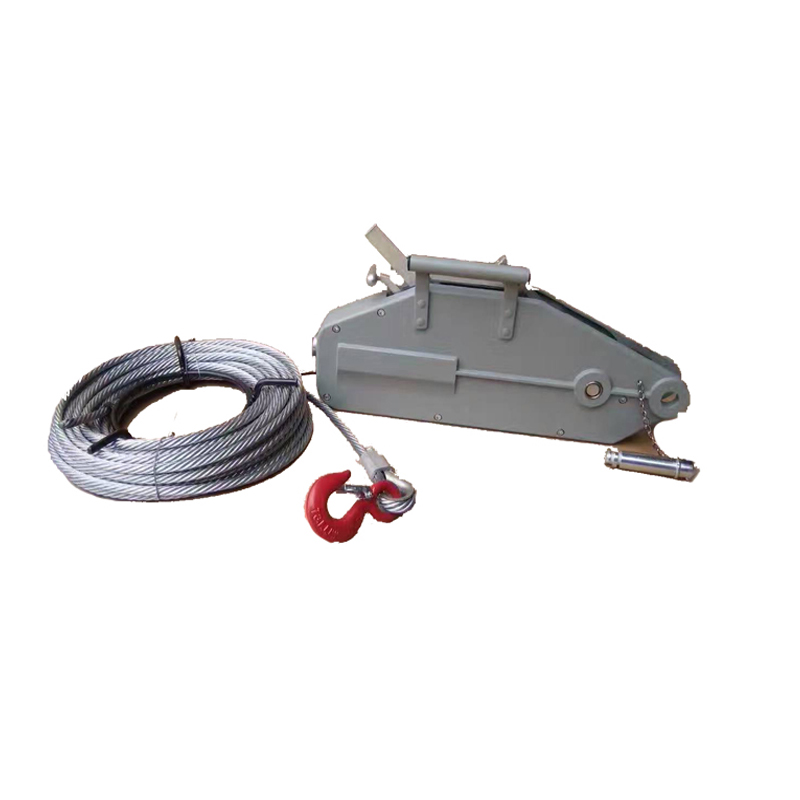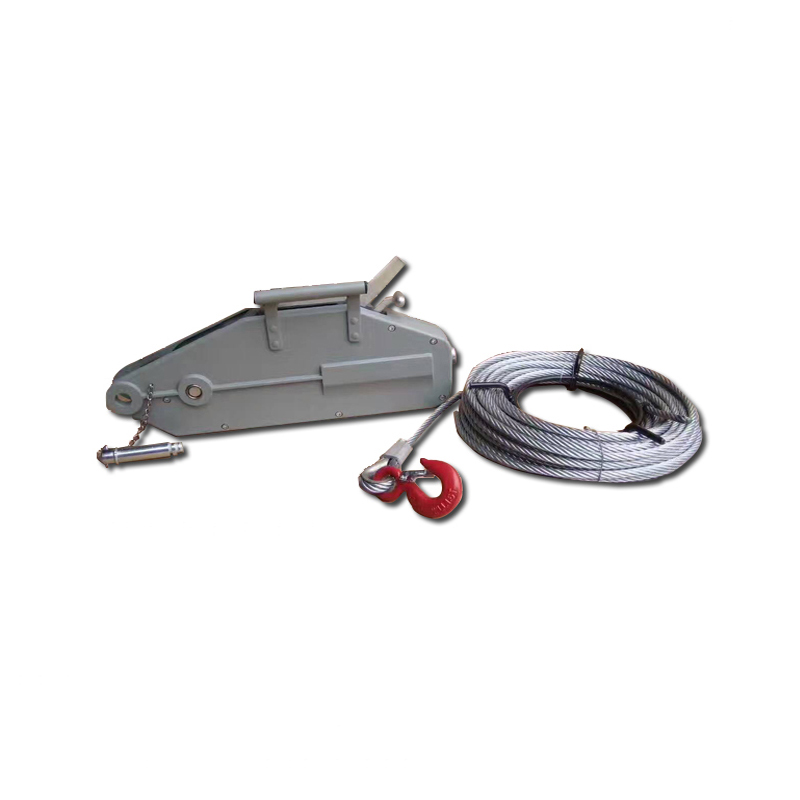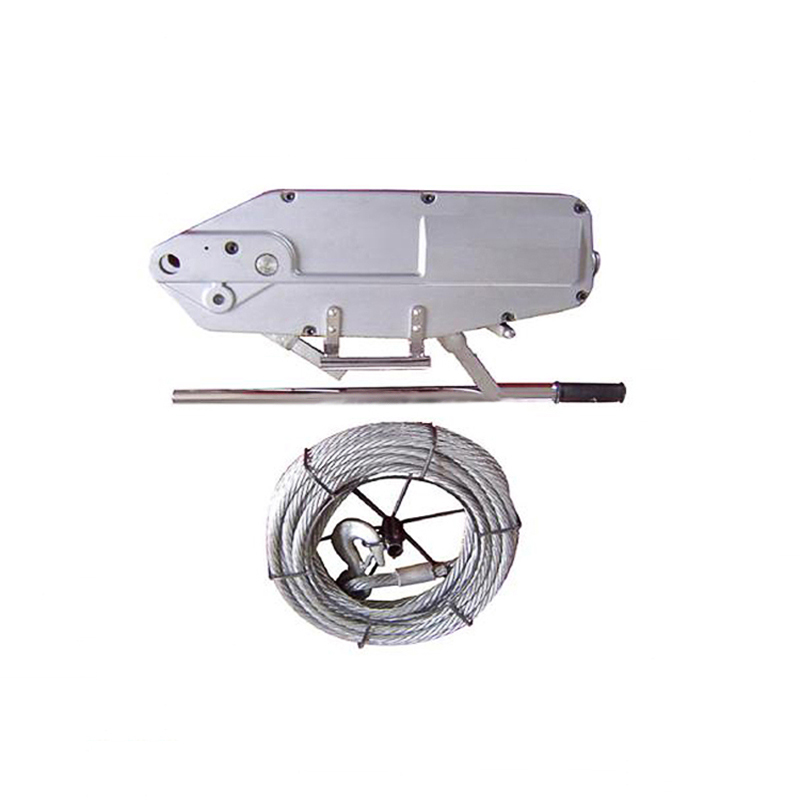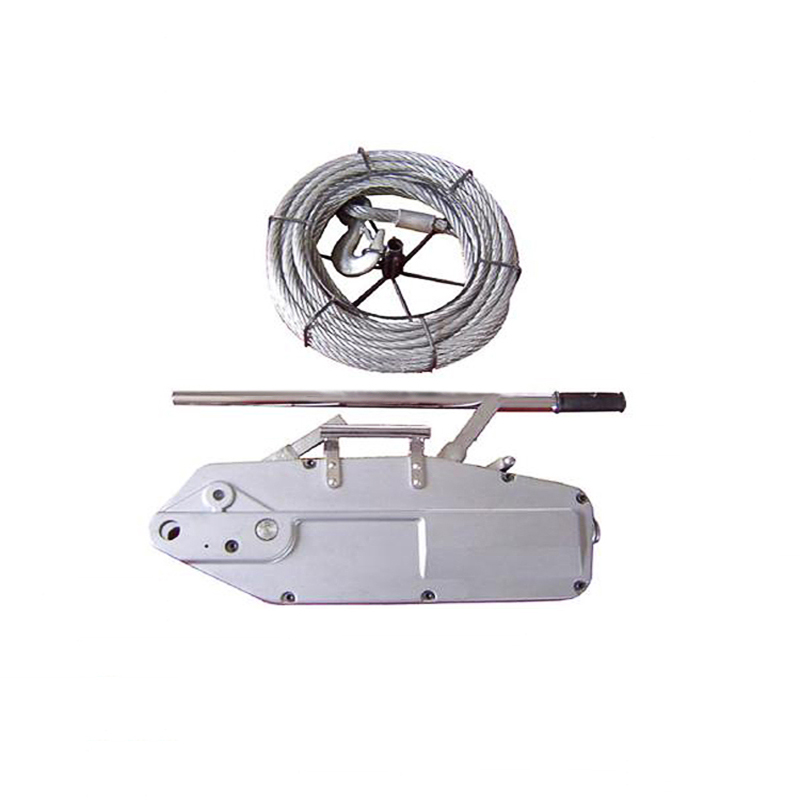 1. Construction
* dam structures-pulling of frame
* laying of steel or concrete pipe
* concrete pile laying
* seat pile pulling
* combine of fume tube
2. Railway
* pulling of rail
* removal of van or wagon
* laying of track
* shunting and maintenance of rolling stock
3. Shipbuilding (Shipbuilding company)
* manoeuvering of ships
* working of locks
* slowing of cargo
* shipping of dinghies
4. Transport
* positioning of boiler
* machines
* maintenance
* loading of car
* emergency
* loading and unloading of bulky and heavy packages
1. What about the payment term&price term?
As usual, we accept T/T, credit card, LC, Western Union as the payment term, and the price term, FOB&CIF&CFR&DDP etc are ok.
2. What's the delivery time?
Usually, we will delivery the goods within 5-18 working days, but this is aim at 1-10pcs products, if you give more quantity, it just depends.
3. Are we a manufacturer&factory or trading Company?
Hebei Jinteng Hoisting Machinery Manufacturing Co., Ltd is a manufacturer in Hebei, China, we have specialized in crane&hoist over 20 years, our high quality products are welcomed in many countries.
---
Previous:
Portable Traction Electric Hoist 500kg Electric Winch Wire Rope Hoist Lifting Tools Windlass
Next:
Electric Chain Hoist For Construction Lifting Equipment Crane With Hook Building Block Motor 1, 2, 3, 5ton
---