Bucket Tong lifting fixture forklift clamp hook spreader grab tool
Product Detail
Information
Product Tags
The manual handling process may cause other risks to the oil bucket, so the production of oil bucket tongs can better provide work efficiency and greatly improve stability. Nowadays, the Tong of oil drum has completely replaced the manual handling and has become an indispensable tool for oil drum handling.
During the lifting process, we should pay attention to avoid the collision of lifting objects or large-scale lifting. Of course, overload is strictly prohibited. The oil bucket Tong is mainly used in the vertical lifting of oil bucket
1. Save time and effort
2. Safe and reliable
3. Strong and durable
Model
Applicable barrel material
Material of chain
Length of chain
Hook type oil drum Tong-2 chains
0.5tons
Iron bucket
G80
50cm
1ton
Iron bucket
0.6tons
Iron bucket, plastic bucket
Forklift oil bucket Tong - 2 chains
0.5tons
Iron bucket
G80
50cm
1ton
Iron bucket
0.6tons
Iron bucket, plastic bucket
Hook type oil drum Tong-4 chains
1.5tons
Iron bucket, plastic bucket
G80
40cm
Forklift oil bucket Tong - 4 chains
1.5tons
Iron bucket, plastic bucket
G80
40cm
Multifunctional Tong
300kg
Iron bucket, plastic bucket
Multifunctional Tong
500kg
Iron bucket, plastic bucket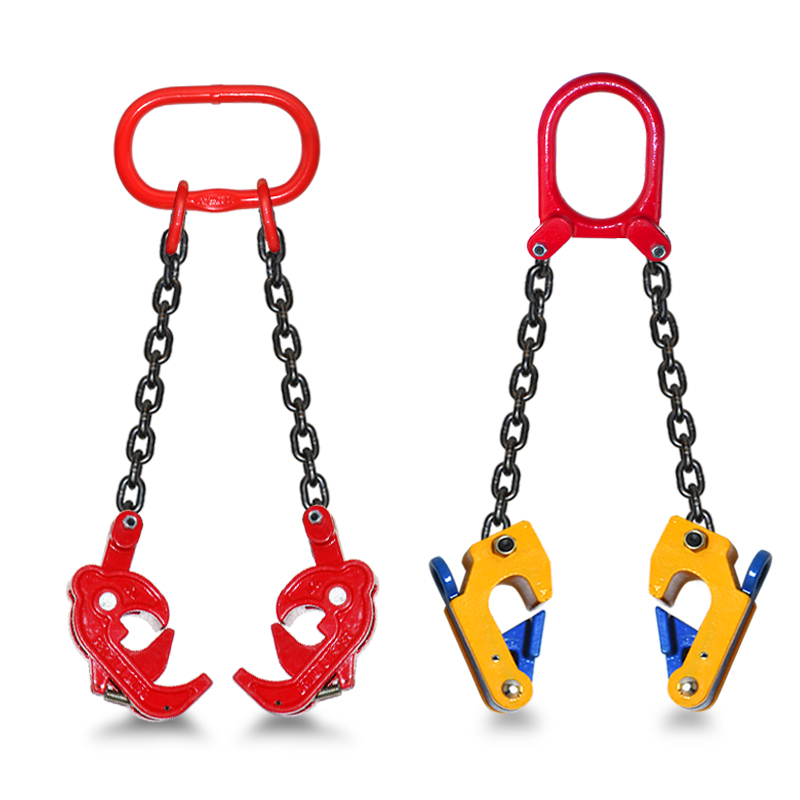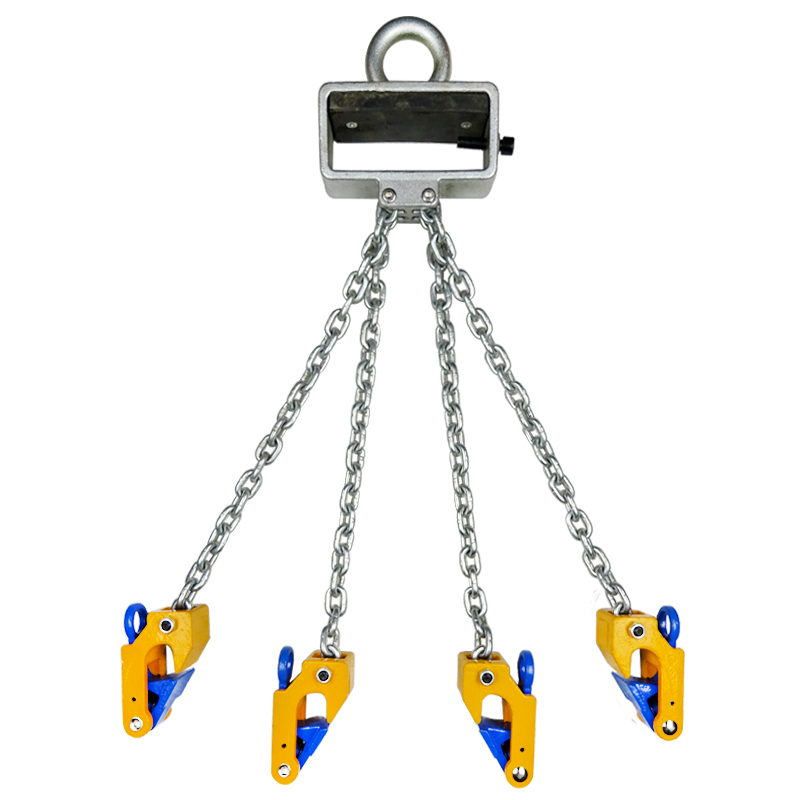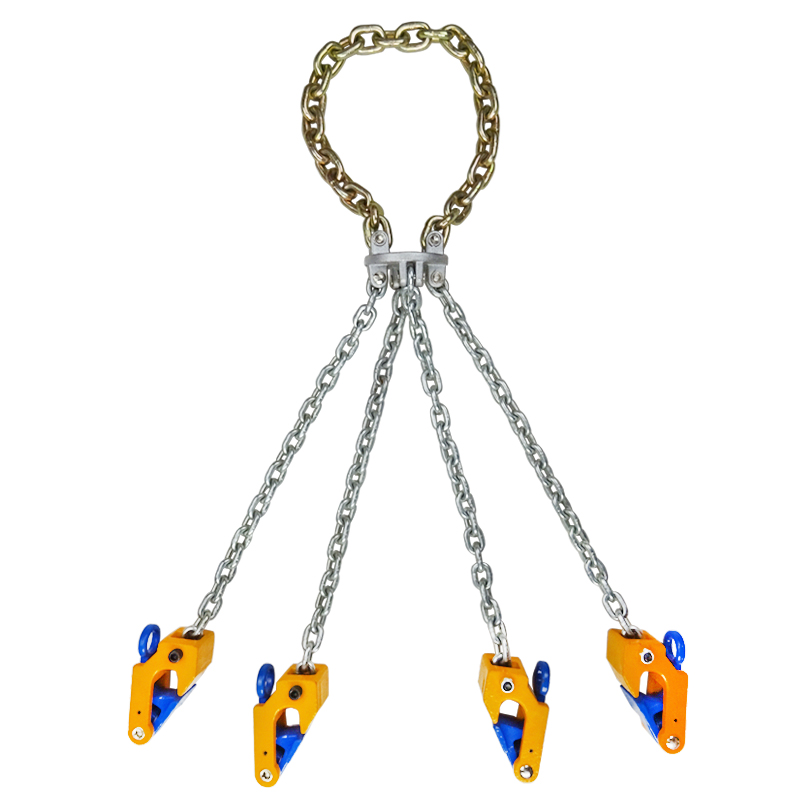 Oil bucket tongs are mainly used in the vertical lifting of oil buckets. All product materials are made of high-quality low-carbon alloy steel. Because it is widely used, the name of each region may be different, and the oil barrel pliers is also its name.
The manual handling process may cause other risks to the oil bucket, so the production of oil bucket tongs can better provide work efficiency and greatly improve stability. Nowadays, the Tong of oil drum has completely replaced the manual handling and has become an indispensable tool for oil drum handling.
During the lifting process, we should pay attention to avoid the collision of lifting objects or large-scale lifting. Of course, overload is strictly prohibited.
We need to pay attention not only to the use process, but also to the maintenance of it after use.
1. After about half a month of use, we need to maintain the light lubricating oil on the moving part of the oil barrel pliers.
2. We should always clean the oil barrel pliers and tools, keep them clean, and do not hide dirt. In order to extend the service life and ensure normal use in work.
3. What must be done is to regularly check whether the spring and pin shaft of the oil barrel Tong are installed normally and whether there are signs of loosening and falling off. In case of any abnormality, please stop using it immediately. Carry out inspection and maintenance.
1. What about the payment term&price term?
As usual, we accept T/T, credit card, LC, Western Union as the payment term, and the price term, FOB&CIF&CFR&DDP etc are ok.
2. What's the delivery time?
Usually, we will delivery the goods within 5-18 working days, but this is aim at 1-10pcs products, if you give more quantity, it just depends.
3. Are we a manufacturer&factory or trading Company?
Hebei Jinteng Hoisting Machinery Manufacturing Co., Ltd is a manufacturer in Hebei, China, we have specialized in crane&hoist over 20 years, our high quality products are welcomed in many countries.
---
Previous:
stone lifting clamp beam clamps Curb stone clamp marble sling toollifting tongs brick lifter machine brick clamps
Next:
Triangle Pay-Off Stand Cable paying off rack reel rack vertical electrician large optical cable support
---