stone lifting clamp beam clamps Curb stone clamp marble sling toollifting tongs brick lifter machine brick clamps
Product Detail
Information
Product Tags
Chain stone fixture chain stone fixture seems to have simple structure, and its working principle is the ingenious use of lever principle.
The clamp for lifting stones by two people the clamp for lifting objects by two people plays a very important role in the road construction project of small and medium-sized, inconvenient mechanical auxiliary operation.
It is applied to large-scale kerb operation site and assisted by small and medium-sized lifting machinery
1. Simple structure
2. Easy to carry,
3. Save time and effort
Model
Rated load
(kg)
Opening size
(cm)
Net weight
(kg)
Ring style
13.32cm
280
6-12
7.5
19.98cm
288
12-18
8
26.64cm
325
18-24
8.5
33.3cm
350
15-30
9
Chain style
39.96cm
280
14-34
11
56.61cm
288
26-50
13
76.59cm
325
30-68
16
86.58cm
425
42-77
18
93.24cm
500
48-81
22
106.56cm
1125
50-93
27
119.88cm
1300
75-115
35
Plate clamp
Small plate clamp
320
1-5
10
Large plate clamp
390
1-6
14
Heavy plate clamp
625
5-13.5
19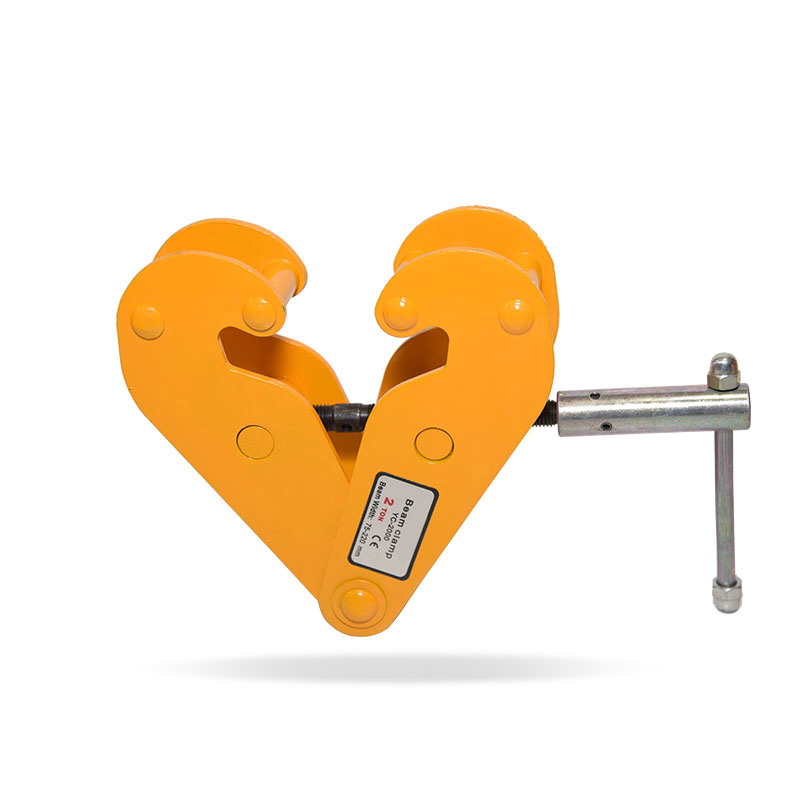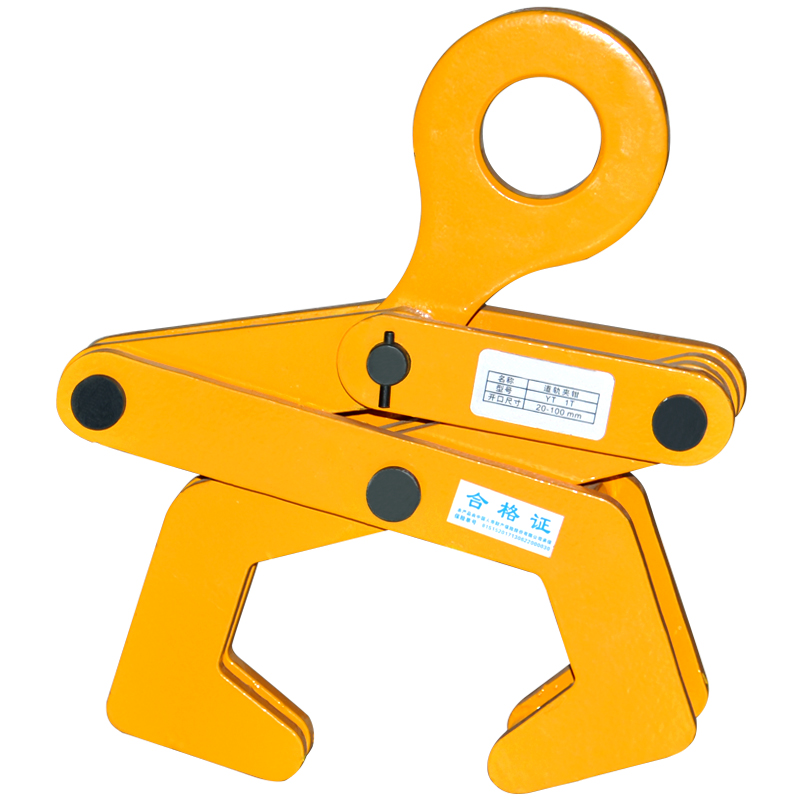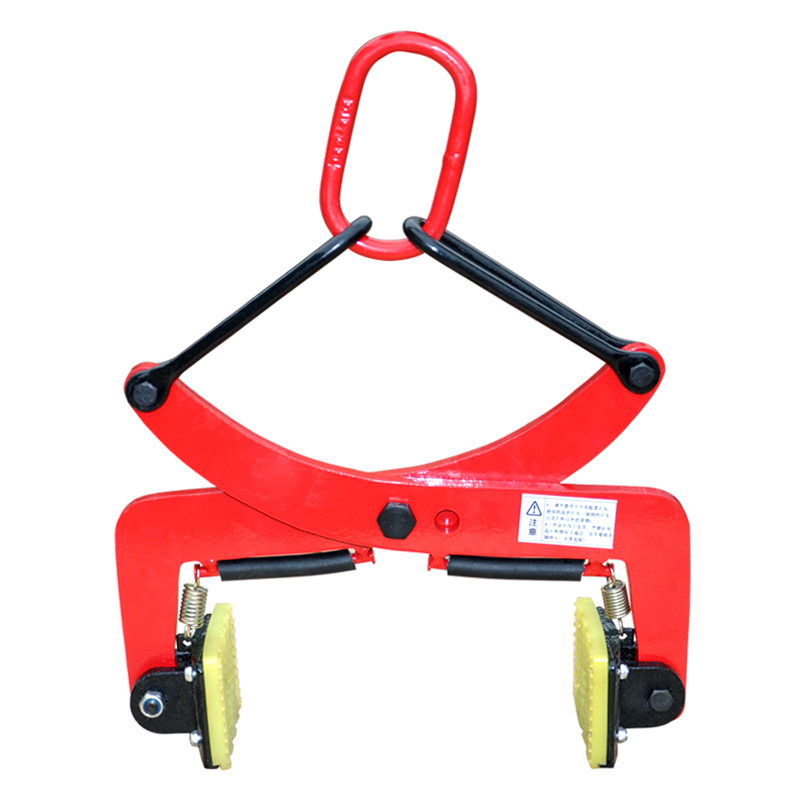 Stone fixture is a kind of hoisting fixture with simple structure. The high-strength stone plate clamp includes two large plate clamps, clamp skin, one grade 80 chain, two spring link clamps, one rubber safety plug, one brake pin, four bolt holes and M12 bolt holes. There is an adjusting hole in the middle of the two large plate clamps of the stone hoisting clamp to adjust the opening size of the clamp, which can hoist stones of different thickness and specifications. M12 diameter bolts can not only adjust the opening size of the safety hoisting fixture, but also link the two marble plates together to form a linkage operation. It has the characteristics of simple structure, convenient operation, wide coverage and control, so as to realize the effect of more scientific and standardized hoisting operation and safe operation. The stone hanging fixture makes the hoisting of materials and equipment in the manufacturer's production standardized management, reduces the labor intensity of workers, greatly improves the production efficiency and improves the economic benefit to a certain extent.
1. What about the payment term&price term?
As usual, we accept T/T, credit card, LC, Western Union as the payment term, and the price term, FOB&CIF&CFR&DDP etc are ok.
2. What's the delivery time?
Usually, we will delivery the goods within 5-18 working days, but this is aim at 1-10pcs products, if you give more quantity, it just depends.
3. Are we a manufacturer&factory or trading Company?
Hebei Jinteng Hoisting Machinery Manufacturing Co., Ltd is a manufacturer in Hebei, China, we have specialized in crane&hoist over 20 years, our high quality products are welcomed in many countries.
---
Previous:
Lifting clamp tools lifting tongs slings hooks plate clamps Clamp Steel Plate Horizontal Vertical Lifting Clamp
---