Triangle Pay-Off Stand Cable paying off rack reel rack vertical electrician large optical cable support
Product Detail
Information
Product Tags
It is used in line construction. The positive coil conductor is used when extending and laying the conductor, and the lifting height can be adjusted flexibly. The pay off rack is suitable for indoor and outdoor overhead laying of power cables and control cables in general industrial and mining enterprises. It can also be used for outdoor erection in telecommunications, radio, television and other departments.
1. Hydraulic system is adopted,
2. Lightweight and durable,
3. Suitable for manual setting out.
Model
Bearing tonnage
(kg)
Height
(cm)
Applicable reel diameter
(m)
Jack tonnage
(W)
5T
5T
150
≤2.5
5T
6T
6T
150
≤2.5
6T
8T
8T
150
≤2.5
8T
10T
10T
185
≤3.2
10T
12T
12T
185
≤3.2
16T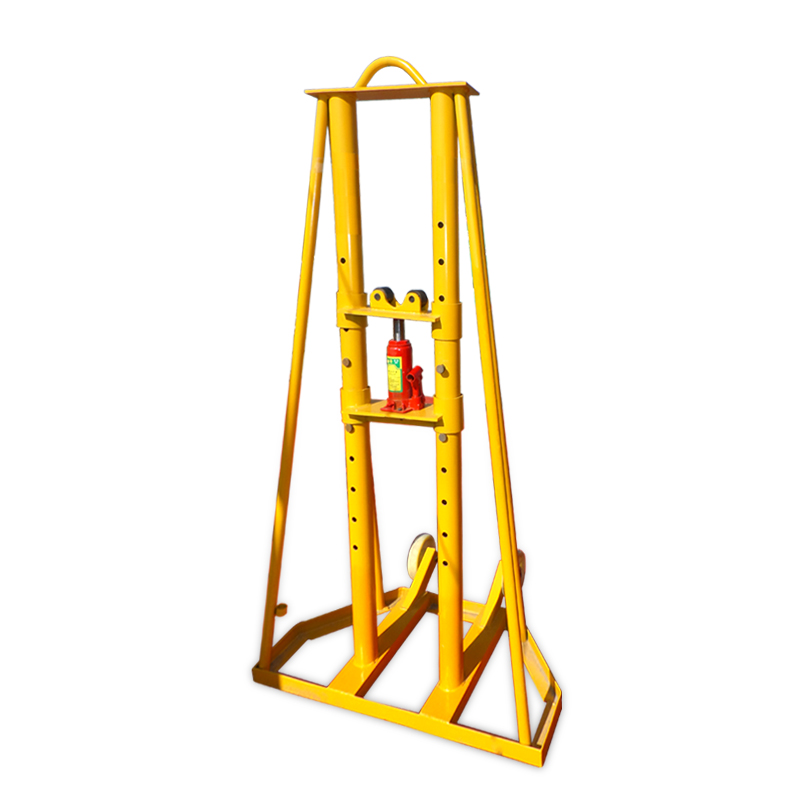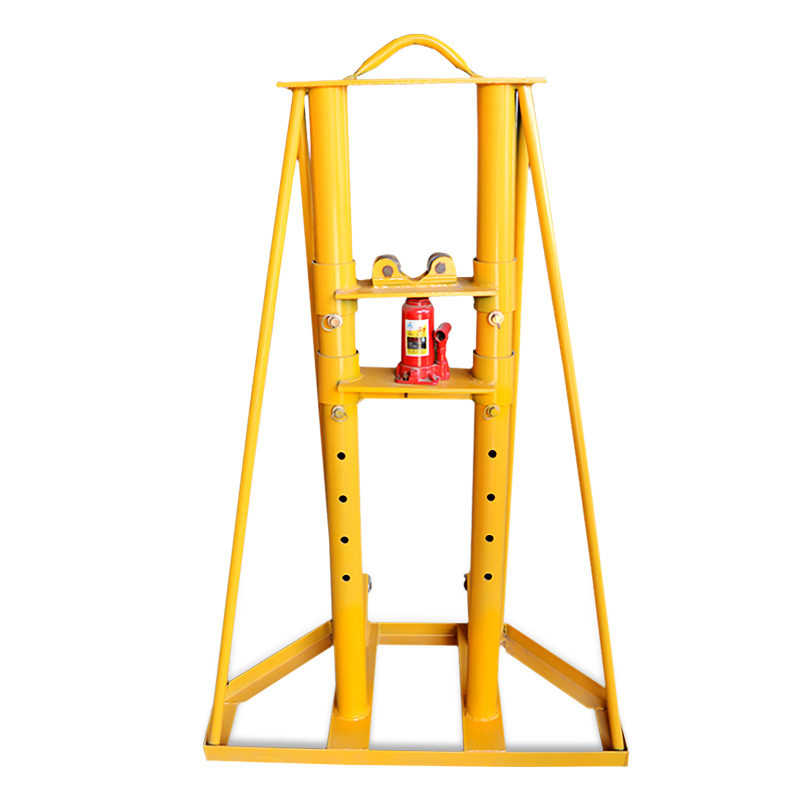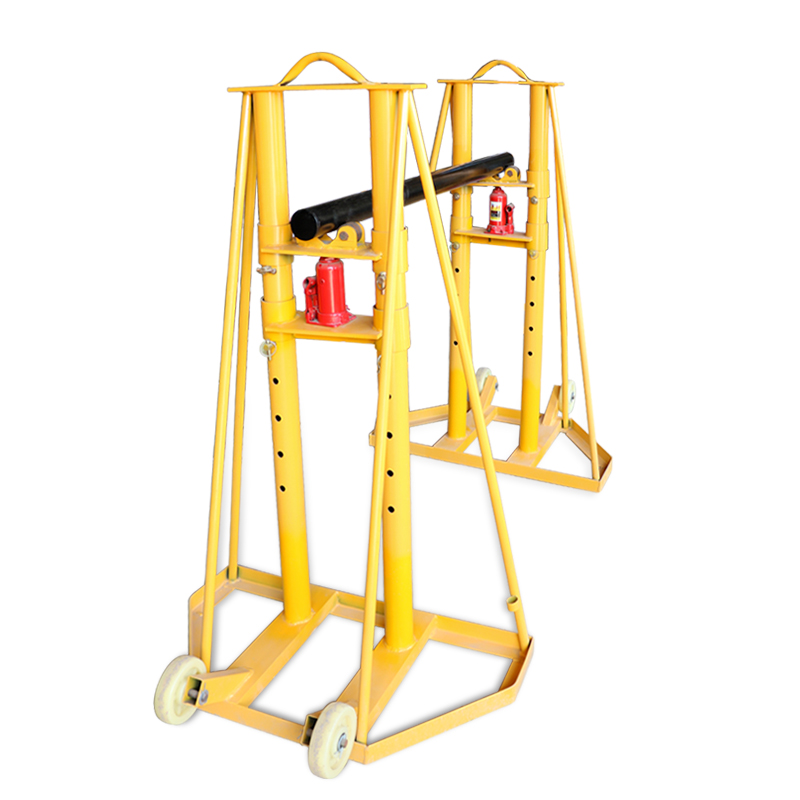 According to the power transmission, it can be divided into active pay off frame and passive pay off frame
According to the style, it can be divided into vertical pay off rack and horizontal pay off rack
According to the mode of axis, it can be divided into axial paying off frame and non axial paying off frame
Performance parameters of equipment for setting out when multiple copper strands are applicable:
Xianglong various vertical tension paying off racks
Xianglong various vertical tension paying off racks (3 pieces)
1. Reel size: outer diameter Φ 250mm x outer width Φ 200mmx inner diameter Φ 100mm
2. Wire diameter: Φ 0.16~ Φ 0.25mm
3. Tension control: air pressure control, and the tension is adjustable
4. Reel loading and unloading: shaft type, manual upper and lower reels
5. Setting out speed: the displacement sensor transmits a signal to the frequency converter to control the speed
1. What about the payment term&price term?
As usual, we accept T/T, credit card, LC, Western Union as the payment term, and the price term, FOB&CIF&CFR&DDP etc are ok.
2. What's the delivery time?
Usually, we will delivery the goods within 5-18 working days, but this is aim at 1-10pcs products, if you give more quantity, it just depends.
3. Are we a manufacturer&factory or trading Company?
Hebei Jinteng Hoisting Machinery Manufacturing Co., Ltd is a manufacturer in Hebei, China, we have specialized in crane&hoist over 20 years, our high quality products are welcomed in many countries.
---
Next:
Portal Frame Pay-Off Stand Cable paying off rack optical fiber paying off device electrical wire reel rack
---