Cargo Trolley Moving skates carrier ground Machinery trolley reverse cargo dolley weight shifter lifting roller 6T-40T
Product Detail
Information
Product Tags
When handling large equipment and equipment with a long distance, it can be used with crowbar or claw jack to move heavy goods, which can save a lot of manpower and time. Trolley handling vehicles can be used alone or together. A single small trolley can carry equipment of 100 to 200 tons, and multiple small trolleys can carry large equipment weighing up to 400 to 600 tons. Small trolleys are weight carriers, which can replace the rollers used in traditional handling equipment. It is easy to use, time-saving and labor-saving. It is an ideal tool for handling heavy equipment. It is suitable for the handling of various small, medium, large and heavy equipment containers.When handling equipment or heavy objects that are too high, fasten them before handling, and do not operate blindly.
1. Small volume and large load capacity.
2. Forged steel plate with strong bearing force
3. Strong stability; Large load capacity
4. Convenient operation, saving time and manpower.
Model
Upper bearing limit
(kg)
Rated load
(kg)
Number of wheels
SIZE(CM)
Net weight
(KG)
CRD-6T
6tons
4tons
4
31*19.5*11
12
CRD-8T
8tons
6tons
6
40*19.5*11
16.9
CRD-12T
12tons
8tons
8
45*28*11
22.1
CRD-15T
15tons
9tons
9
45*28*11
24.1
CRD-18T
18tons
12tons
12
51*28*11
30.7
CRD-24T
24tons
16tons
61
66*37*11
44.5
CRD-32T
32tons
20tons
20
66*46*11
62.8
CRD-40T
40ton s
25tons
25
69*46*11
68
Note:
Rubber wheel:suitable for floors such as floor tiles to better protect the ground from oil contamination,
Steel wheel:Suitable for cement ground running,with large carrying capacity.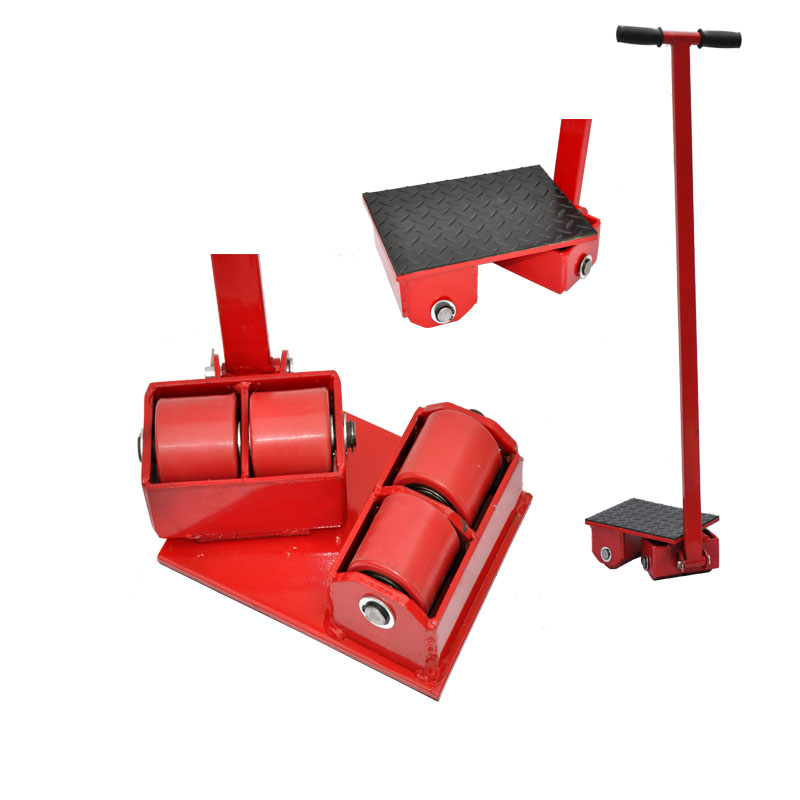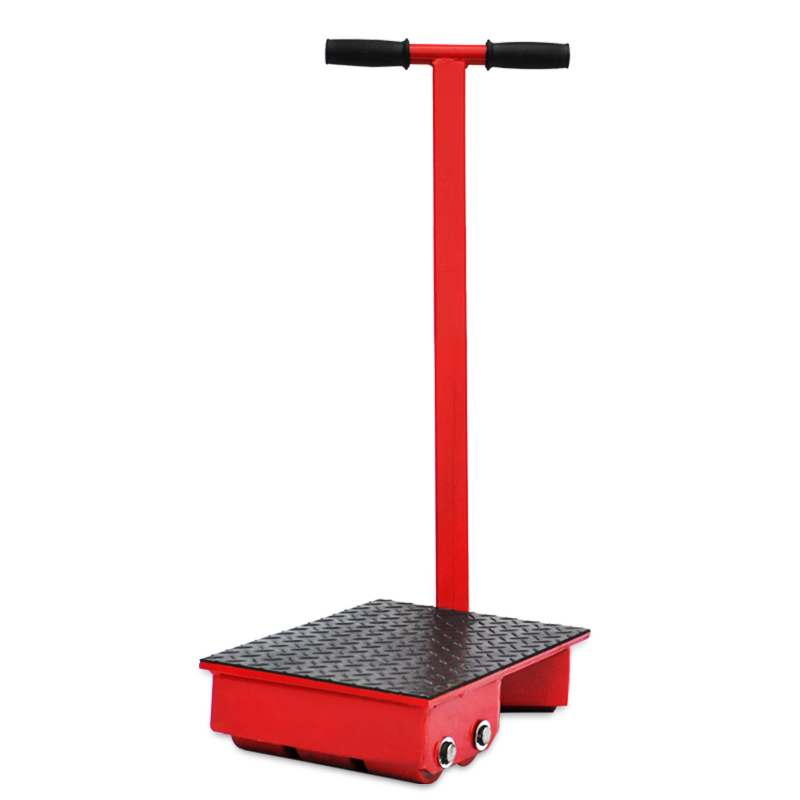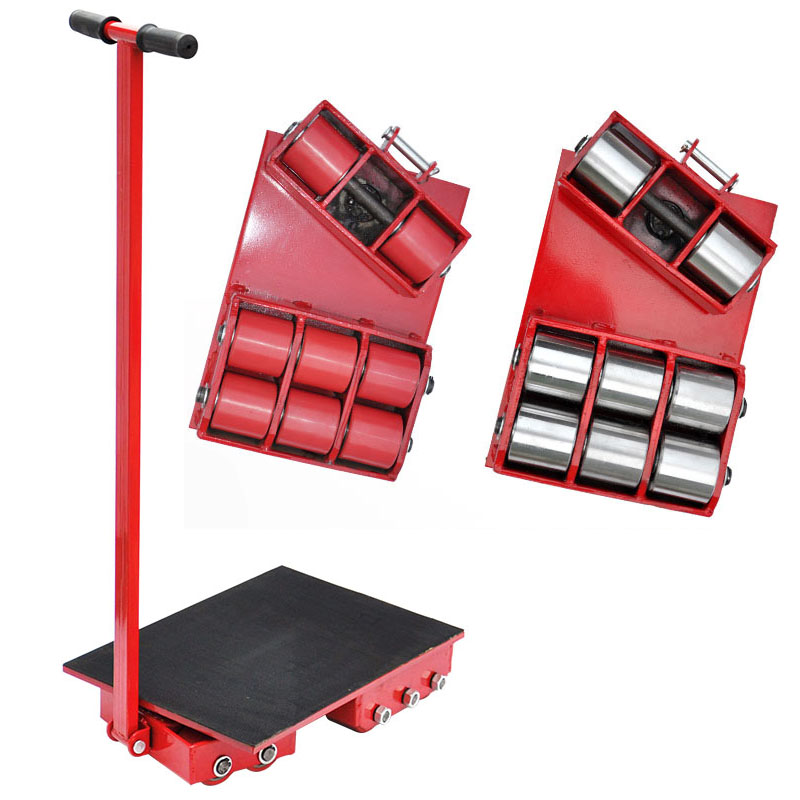 There are many types of trolley handling vehicles, including straight handling small ttrolleys, steering handling small trolleys, combined handling small trolleys
Universal transport small trolley, heavy-duty large tonnage transport small trolley, 360 degree transport small trolley, obstacle crossing transport small trolley, hand-operated transport small trolley.
Trolley carriers can be used alone or together. It is a new type of simple handling equipment, which can replace the traditional roller handling. When handling large equipment and equipment with long distance, it can save a lot of manpower and time and greatly improve work efficiency. The gantry can also be replaced when some heavy equipment is installed in place.
The structure of carrying small trolley is composed of rotary table, rotary table steel ball, bearing plate, side plate, alloy steel axle, roller and roller bearing
The handling of small trolleys is a kind of handling tool. It is necessary to cooperate or master according to the use site, equipment, personnel and other factors in order to achieve the maximum efficiency. Before the handling work, the surface of straight handling small trolleys shall be visually inspected (welded junction, wheel wear, shaft hole wear and turntable flexibility).
After the small trolleys are placed under heavy objects or equipment, relevant personnel must check whether the forward direction or backward direction of the front and rear small trolleys is consistent. For round, oval and other heavy objects, reinforcement and support shall be carried out according to the actual situation.
1. What about the payment term&price term?
As usual, we accept T/T, credit card, LC, Western Union as the payment term, and the price term, FOB&CIF&CFR&DDP etc are ok.
2. What's the delivery time?
Usually, we will delivery the goods within 5-18 working days, but this is aim at 1-10pcs products, if you give more quantity, it just depends.
3. Are we a manufacturer&factory or trading Company?
Hebei Jinteng Hoisting Machinery Manufacturing Co., Ltd is a manufacturer in Hebei, China, we have specialized in crane&hoist over 20 years, our high quality products are welcomed in many countries.
---
Previous:
Manual winch manual steel wire rope vehicle mounted portable lifting hoist boat heavy hand winch
Next:
---