Lifting hook with different models for large-scale Hoisting Requirement Crane Lifting hooks
Product Detail
Information
Product Tags
Hooks are widely classified, generally including shackles, rings, rings, pear shaped rings, long rings, combined rings, S-hooks, nose hooks, American hooks, sheep horn hooks, eye sliding hooks, ring screws with safety cards, chain shackles. They are unique, novel, high-quality and safe. They are suitable for factories, mines, petroleum, chemical industry and ship terminals. Ensure safety, quality safety factor, static load up to 3 times. The lifting capacity is from 5T to 150t
1. Simple structure,
2. Easy to use,
3. Large bearing capacity
4. Easy to carry
Model
Material
Weight
Horn hook
1.12T  2T  3.15T  5.3T  8T  12.5T  15T  21.2T  31.5T
Low carbon alloy steel
0.32KG-27KG
Wide mouth hook
2.2T  3.2T
Low carbon alloy steel
Large opening hook
2T  3.2T  3.8T  5.4T  8T  12.5T
Low carbon alloy steel
0.32KG-6KG
Eye Hooks
0.75T  1T  2T  3T  5T  7T  11T  15T  22T  30T
Low carbon alloy steel
0.18KG-27.2KG
Claw hook
1.63T  2.45T  3.4T  4.54T  5.78T  8.62T  12.25T
Low carbon alloy steel
0.2KG-2.95KG
Rotary hook
1T  1.5T  2T  3T  4.5T  7T  11T  15T  22T  30T
Low carbon alloy steel
0.34KG-32KG
Steel pipe hook
1T
Low carbon alloy steel
Big eye hook
0.34T  0.45T
Low carbon alloy steel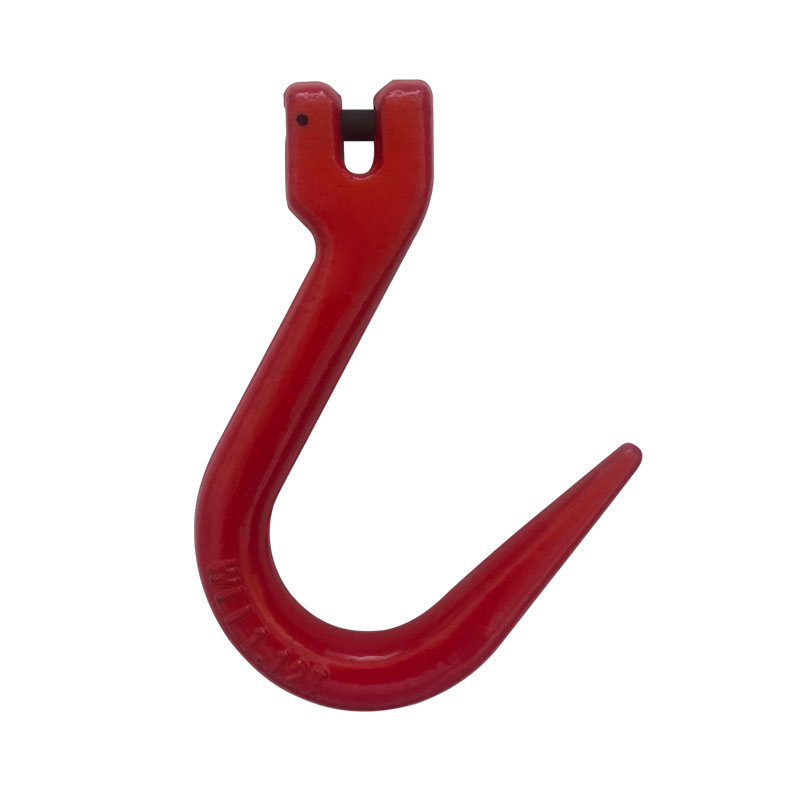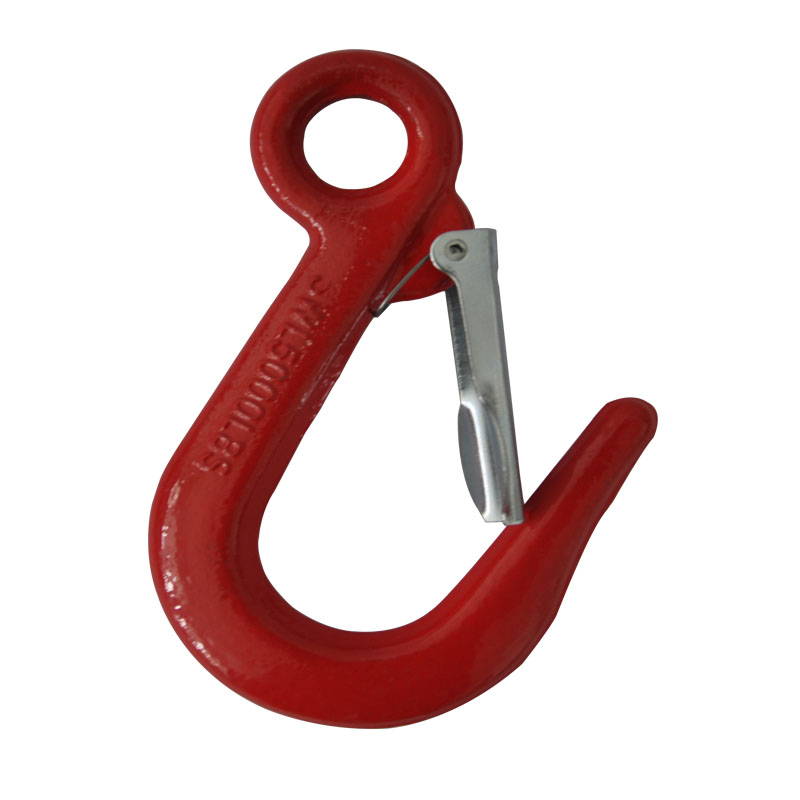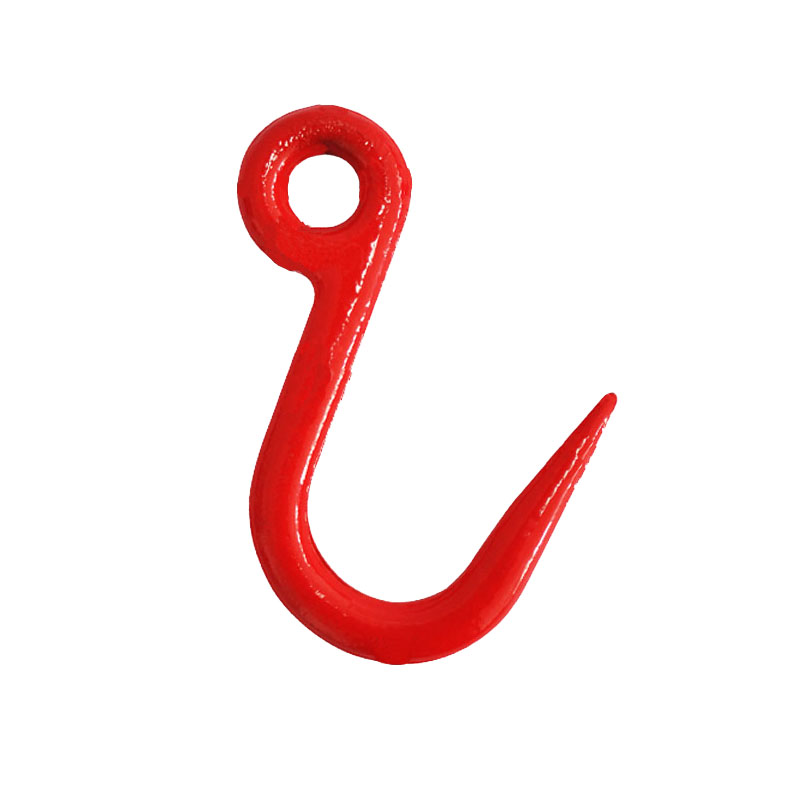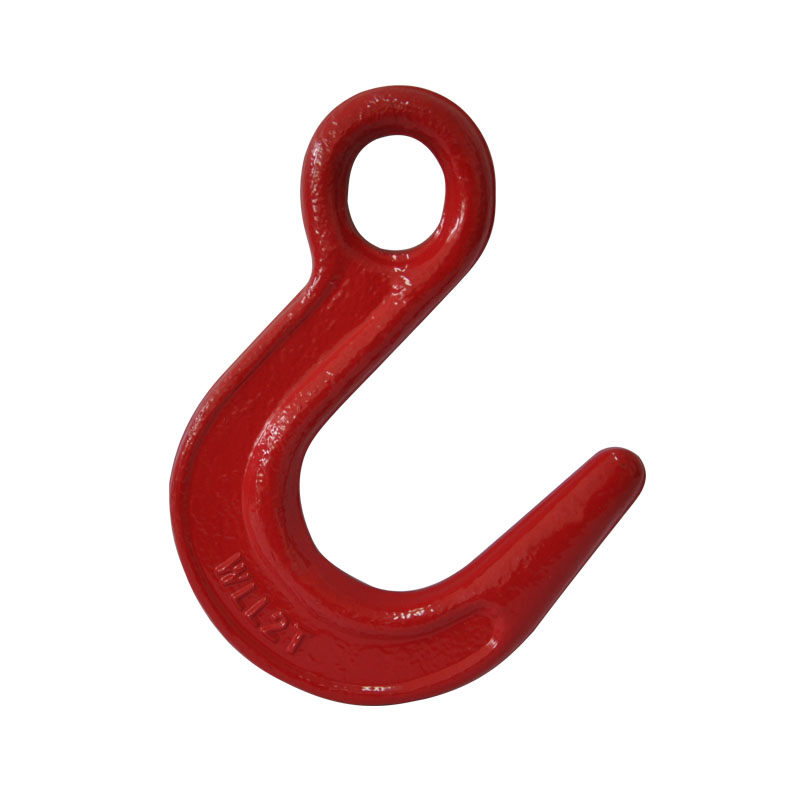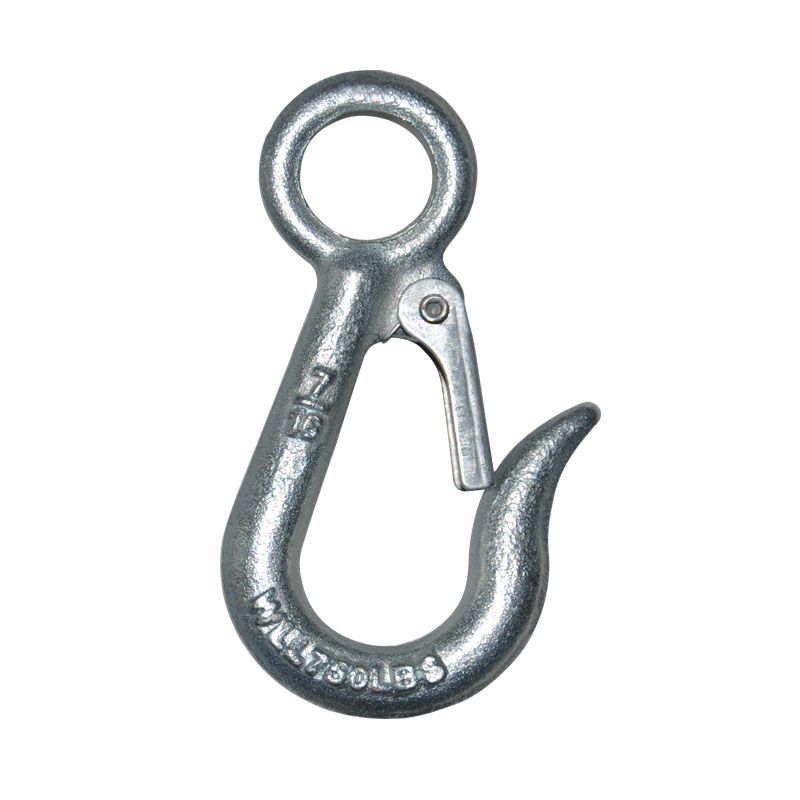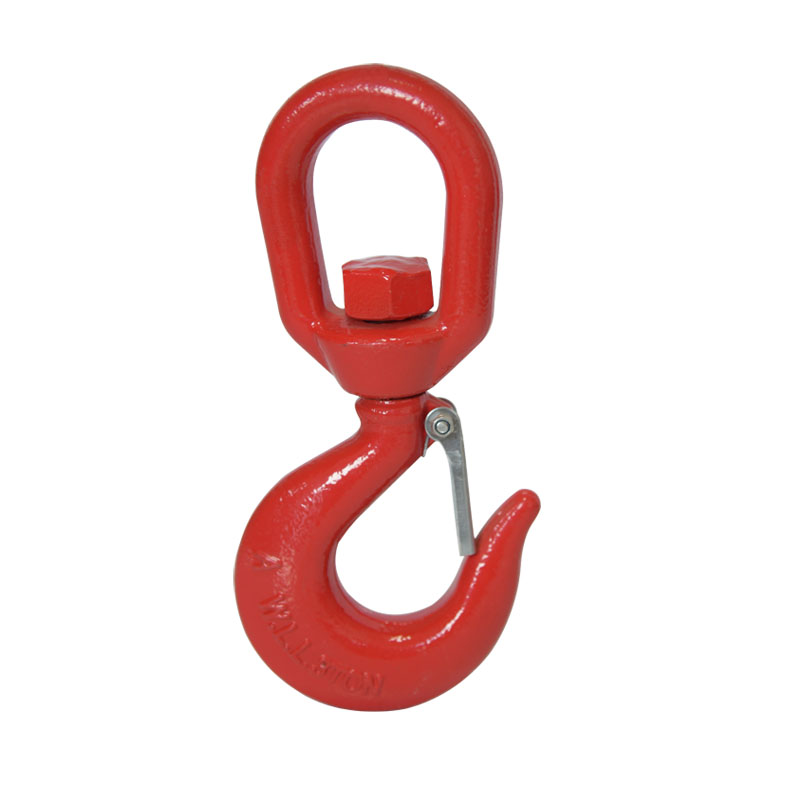 Hook is the most common lifting appliance in hoisting machinery. The hook is often suspended on the steel wire rope of the hoisting mechanism with the help of pulley blocks and other components. The hook is divided into single hook and double hook according to the shape; According to the manufacturing method, it is divided into forged hook and laminated hook.
The single hook is easy to manufacture and use, but the stress condition is not good. It is mostly used in workplaces with a lifting capacity of less than 80 tons; The lifting capacity is large, and the double hook with symmetrical force is often used. The laminated hook is riveted by several cut steel plates. In case of cracks in individual plates, the whole hook will not be damaged, with good safety, but its self weight is large. It is mostly used on cranes with large lifting capacity or lifting molten steel drums. The hook is often impacted during operation and must be made of high-quality carbon steel with good toughness.
1. What about the payment term&price term?
As usual, we accept T/T, credit card, LC, Western Union as the payment term, and the price term, FOB&CIF&CFR&DDP etc are ok.
2. What's the delivery time?
Usually, we will delivery the goods within 5-18 working days, but this is aim at 1-10pcs products, if you give more quantity, it just depends.
3. Are we a manufacturer&factory or trading Company?
Hebei Jinteng Hoisting Machinery Manufacturing Co., Ltd is a manufacturer in Hebei, China, we have specialized in crane&hoist over 20 years, our high quality products are welcomed in many countries.
---
Next:
Ratchet Steel Rope Tightener Wire tightener wire clamp high altitude stringing steel strand device
---