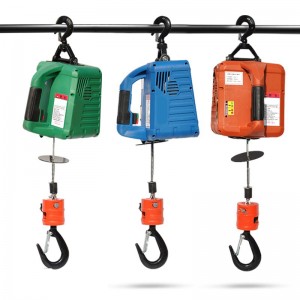 HAND WINCHES : JINTENG HEAVY DUTY HAND WINCHES
When you need to lift, lower or position a heavy load more quickly, Jinteng is ready to lend a hand with the most dependable hand winches available. We offer manual, heavy-duty hand winches, portable hand winches and crank winches that help you work more quickly and efficiently. Our worm gear and spur gear hand winches are designed to perform better and last longer no matter what your application. From construction to maritime to manufacturing and more, our hand winches are built tough to meet the demands of the job in any environment.
PORTABLE ELECTRIC WINCHES : THERN HEAVY DUTY PORTABLE WINCHES
Move up to 500kg with confidence using a portable electric winch from us. These lightweight, portable power winches are constructed of cast aluminum and designed to deliver the muscle where and when you need it on the construction site, in the mines, at the wastewater treatment plant, even aerospace facilities.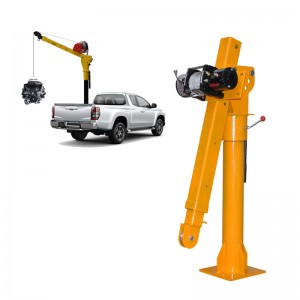 PORTABLE DAVIT CRANES : HEAVY-DUTY PORTABLE CRANES
Jinteng has a wide variety of portable davit cranes that can move from one work area to another, making your work easier and more efficient. No matter what your lift and hoisting needs are, Jinteng has you covered with superior lifting equipment, from workstation cranes to davit hoists.
The 500kg portable crane has an extra hook height for handling taller loads with minimal boom adjustment. This portable davit crane can be used with a hand or power winch operation and has a capacity of 500 lbs (226 kg). The Ensign 500 has a simple set up and is easy to use. This economical series is specially designed for clearance, lift height, and ergonomic operation.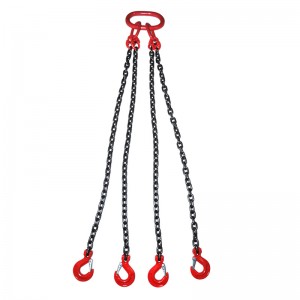 ROPE & RIGGING FOR WINCHES & CRANES : CUSTOM MADE TO ORDER
We provides wire rope assemblies specifically designed for use with our winches and cranes. We also offer a wide variety of hooks and special end fittings, which allow us to customize a wire rope assembly to suit your application. Whether you need winch ropes or crane rope, galvanized stainless steel or synthetic rope, we will help you select the right wire rope assembly for your needs.
he slings Series is used to change the direction of the rope, so the winch can be mounted in a convenient location and the slings Lead Block will control the path of the rope to avoid obstacles, reduce hazard, and improve rope wear.
---
Post time: May-12-2022