Many construction projects require working at heights, so taking them on means you'll probably need good lifting equipment.
Luckily, there's plenty of choices!
Most lifting equipment consists of a platform connected to an extension arm and mounted on a cabin or vehicle. They can be used to lower or lift material, people, and other equipment.
When picking quality lifting equipment, consider its strength, attachments, and functionality. With so many choices at your disposal, let's go over the main types you can see on many construction sites nowadays.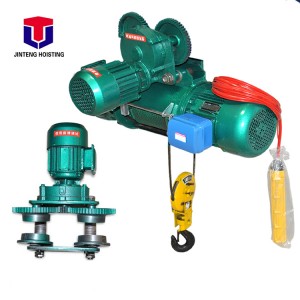 Hoists
Hoists are basically elevators used primarily for construction.
Construction hoists typically consist of a cabin and a tower, allowing for quick maneuvering of materials to an overhead location. Some can even lift thousands of pounds of material, so they're incredibly useful on the construction site.
How do they move?
They usually run on diesel engines or electric motors. Some can even be hydraulically powered and use chains as a lifting mechanism. Then they move the load vertically to greater heights.
Here are the main types of hoists used in construction:
Mobile hoists  Lift loads to heights of 98 ftCan be dismantled and moved to another location
Load capacity is 1100 lbs Protective screen with gates should be at least 6 ft high for safety reasons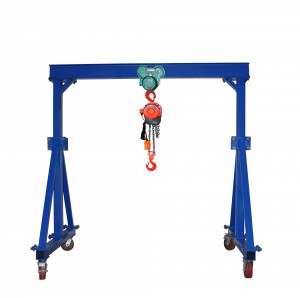 Cranes
When you think about lifting equipment, cranes are probably the first thing you picture. That's no surprise since cranes are highly versatile and thus the most commonly used type of lifting equipment in construction.
Basically, you'll find a crane in any location that requires high-rise construction. But what makes them so indispensable?
They come in a variety of sizes, they're easy to transport and operate, and they can carry huge loads. Their types range from small hydraulic cranes suitable for short-term projects to tower cranes attached to skyscrapers.
Stackers
Stackers are large machines that handle bulk material. So if you have piles of ore, limestone, or coal that need to be stacked, this is your machine of choice.
You will usually find a stacker moving on a rail between stockpiles using traction motors. They have three different types of movement, which allows them to stockpile materials in different patterns.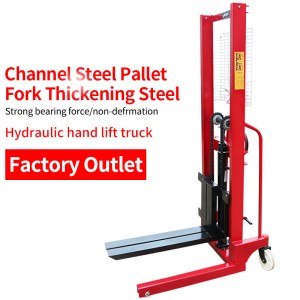 Conclusion
Every construction site requires some type of lifting equipment to move and carry weight around. Boom lifts, cranes, tele-handlers, hoists–the world of lifting equipment is very diverse.
But it's important to remember that picking the right equipment is what makes or breaks construction projects.
When you use the appropriate equipment, you can significantly increase productivity and complete tasks with more efficiency. Not to mention, you can finish the project within budget and on time.
Hopefully, with this basic overview of different lifting equipment used in construction, you have a better understanding of your options, allowing you to decide on the best equipment you need for your next construction project. 
---
Post time: May-05-2022